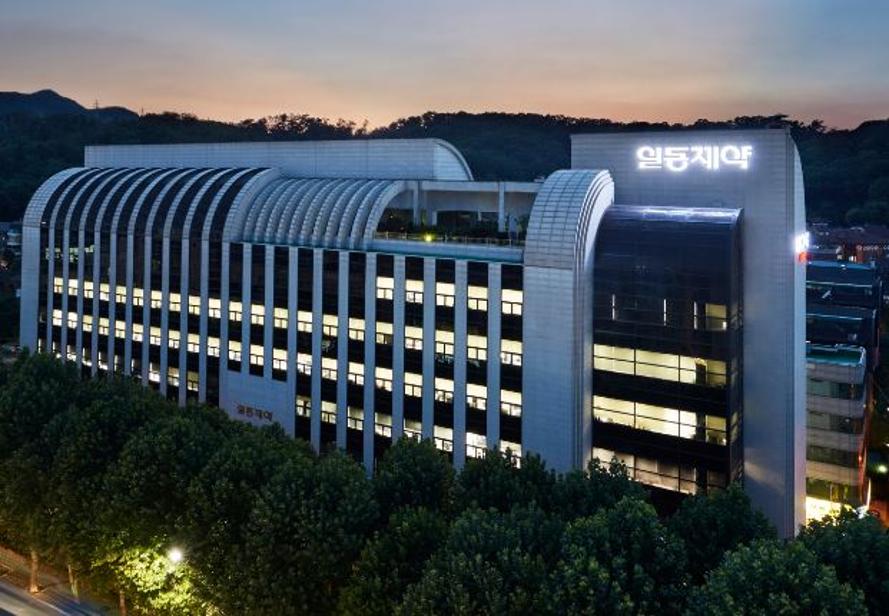 [관련 기사 =
1분기 실적 엇갈린 명암…일동제약 이례적인 대규모 구조조정
]
Mixed Results for Mid-Sized Pharmaceutical Companies in the First Quarter... IlDong Pharmaceutical's Unprecedented Large-Scale Restructuring
Boryung Seeks New Business Expansion with Strong Growth Momentum, including Aerospace Medicine... SK Bioscience Expands R&D despite Losses due to the ending of Pandemic
There is a growing focus on IlDong Pharmaceutical, a domestic mid-sized pharmaceutical company, as it embarks on intense management transformation such as restructuring due to the operating losses for several years, despite stable sales.
According to recent reports from the pharmaceutical and biotech industry, IlDong Pharmaceutical has publicly announced an internal transformation plan, which includes creating cost efficiency in research expenses, early licensing out of pipelines (L/O), product portfolio restructuring, and implementing employee ERP (Early Retirement Plan).
The announcement of such a large-scale management transformation plan is seen as a response to the widening deficit that has persisted for several years. Although IlDong Pharmaceutical's annual sales revenue remains stable, ranging from 500 to 600 billion Korean won, the company has been experiencing operating losses and net losses each year. In 2021, the operating loss amounted to -55.535 billion won, followed by -73.481 billion won in 2022. Even in the first quarter of this year, an operating loss of -14.836 billion won was recorded. Net losses for the same periods were -99.75 billion won, -142.17 billion won, and -10.821 billion won in the first quarter of this year.
In response to factors such as bold R&D investments, including for COVID-19 treatments like Jocoba, inefficient inventory management, and challenges arising from a large-scale organization, a management transformation plan has been devised. The company stated that they will offer voluntary retirement to senior-level employees, with plans to reduce executive positions by 20% and implement a 20% salary reduction. They also highlighted the need for organizational efficiency, streamlining operations and marketing, and rationalizing inventory management to minimize cost burdens, particularly for less profitable product lines.
Furthermore, the company expressed their commitment to focusing on achieving visible outcomes such as licensing out as they have secured a significant pipeline through years of research and development (R&D) investments. IlDong Pharmaceutical has allocated approximately 19% of its sales revenue towards R&D expenses, resulting in the acquisition of pipeline assets in various therapeutic areas, including ▲diabetes, ▲liver diseases, ▲gastrointestinal disorders, ▲ophthalmic diseases, and ▲Parkinson's disease. Among them, they are expected to concentrate on clinical streamlining and global partner identification, with a particular focus on developing new drugs in the GPR40 agonist class to minimize hypoglycemic side effects and exploring potential candidates in the oral GLP-1 receptor agonist class.
On the other hand, mid-sized companies like Boryung Pharmaceutical, with similar scale, are expanding their businesses while continuing to achieve profitability and positive financial results. Companies such as Daewon Pharmaceutical, Dong-A ST, Dongkook Pharmaceutical, HK Inno.N, and Jeil Pharmaceutical are also either maintaining or improving their performance at normal levels, without pursuing separate management reforms.
In particular, SK Bioscience, which experienced operating losses due to the COVID-19 pandemic, is taking a completely different approach from IlDong by increasing investments in areas such as R&D. CEO Ahn Jae-yong emphasized that it is a proactive investment period that will shape the future for the next five years. He stated, "It is time to invest actively and become a company that secures global competitiveness and grows."
Pharmaceutical industry officials stated that it is highly unusual for mid-sized pharmaceutical companies, which consistently generate billions of won in revenue and have representative brands like Aronamin, to undergo such extensive personnel restructuring as IlDong.
They noted that the sharp increase in research and development investments, including COVID-19 therapeutics, combined with ongoing operating losses and the overlapping global economic crisis, indicate an effort to find a breakthrough.
by Min-ji Seo