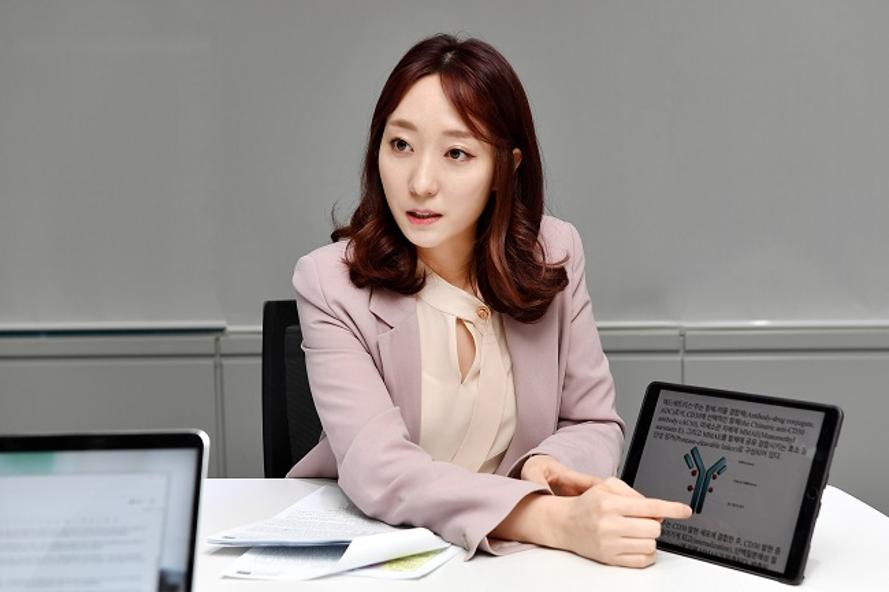 [MedigateNews] Lymphoma is rare in kind, but it is a disease in which treatment results drop rapidly when relapsing, and is largely divided into Hodgkin lymphoma and non-Hodgkin lymphoma. 5% of all lymphomas are Hodgkin's lymphomas and the rest are non-Hodgkin's lymphomas.
Adcetris(Brentuximab vedotin), a drug for the treatment of lymphoma of Takeda Pharmaceutical Company, has six indications for each subtype of Hodgkin's lymphoma and non-Hodgkin's lymphoma derived from NK T cells.
Among these, cutaneous T cell lymphoma(CTCL) is a rare disease known to develop in about 100 patients a year in Korea. In the early stages, symptoms are similar to psoriasis, but as they evolve into the advanced stage, it invades into the organs and decrease the survival rates.
The MEDI:GATE News met with pharmacist, Yeaji Kim, who is the MSL(Medical Science Liaison) responsible for the blood cancer treatments at the Medical Division of Takeda Pharmaceutical Korea and heard about the treatment status of CTCL and the paradigm change with the release of Adcetris and the results of major clinical studies.
Ms. Kim said, "Adcetris is recommended as a category A preferred regimen in the National Comprehensive Cancer Network(NCCN) guidelines, and can be used as a systemic treatment," and she emphasized "it has the indication only for CD30 positive patients, and according to ALCANZA study, the duration of progressive-free survival was significantly improved to 16.7 from 3.5 months of the control group(bexarotene or methotrexate administered group)."
The ALCANZA study was a randomized, open-label, multicenter, phase 3 clinical study published in The Lancet in 2017.
When reviewing the overall data based on the 'Overall Response Rate 4,' that is the 1st evaluation variable, the Adcetris treatment group showed 56.3% and the control group showed 12.5%, which is the big difference. The median value of the progressive free survival duration which is the 2nd evaluation variable showed 16.7 months for Adcetris treatment group and 3.5 months for the control group.
Ms. Kim said "we expect Adcetris to be another treatment option for patients with cutaneous T cell lymphoma, who are currently suffering from the limited treatment options" and mentioned "we hope to improve the accessibility to the patients with Hodgkin's lymphoma(HL) and positive peripheral T cell lymphoma(PTCL)."
In addition, she emphasized "the Takeda Anti-Cancer Drug Division has a number of treatment candidates for tumor and blood cancer(pipeline). We will continue to deliver the latest information to many professors in Korea and strive to provide a healthier life and a brighter future with the patients."
[see more=
애드세트리스, ADC 기술로 피부T세포 림프종 치료에 새로운 패러다임 제시
]
By Do-Young Park