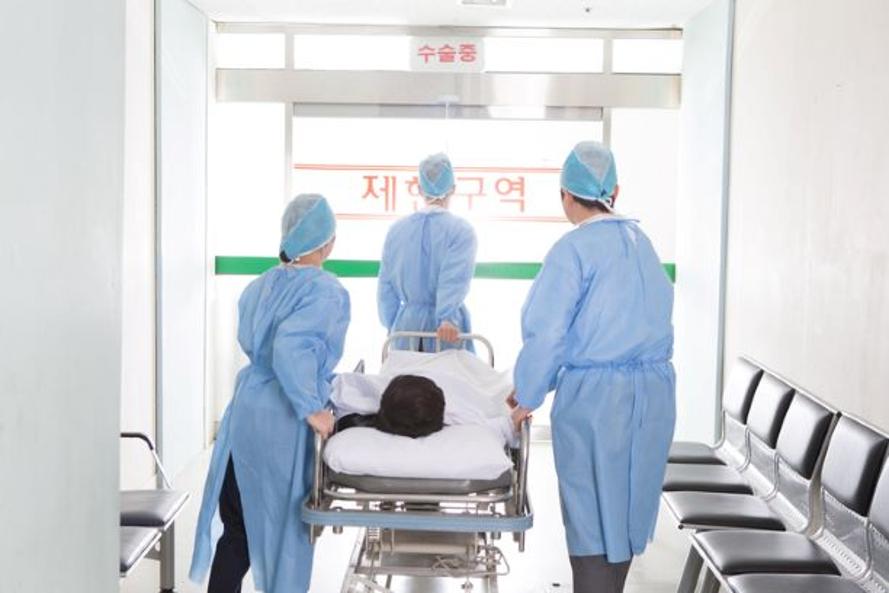 A nurse Died of a brain hemorrhage while on duty at AsanMedical Center
Died after transferto SNU Hospital in the absence of a doctor clipping capability…
The medical community pointing out the issues with low insurance fee of the essential and critical medical care
[Medigatenews] A nurse collapsed from a cerebral hemorrhage while working at Seoul Asan Medical Center on the 24th of last month shockingly died after being transferred to Seoul National University Hospital.
According to the medical community, the nurse who died needed clipping surgery due to a rupture of a brain aneurysm at the time, but two capable neurosurgeons at Asan Hospital were out of the hospital.One was attending a seminar abroad, and the other was out of town on vacation. The nurse was transferred to Seoul National University Hospital and underwent surgery, but eventually died.
It is hard to believe that the nurse of the hospital had to be transferred to another hospital because there was no surgeon to do the operation at Seoul AsanMedical Center, the best medical institution in Korea. In fact, Seoul Asan Medical Center ranked the 30th in the '2022 World's Best Hospitals' published by Newsweek magazine in the US and ranked the top among the domestic hospitals in Korea.
However, the medical community's reaction was they knew this would happen someday. Medical doctors are reluctant to practice this due to low insurance fees, and the hospitals are not active in recruiting such surgeons.
Professor Bang Jae-Seung of Neurosurgery at Seoul National University Bundang Hospital said, "The reality is that the number of applicants in this field has plummeted due to the extremely low medical fees compared to the level of risk and severity of cerebrovascular surgery. Instead of holding someone accountable for the death, we should make it an opportunity to improve the system so that the cerebrovascular surgeons are being protected and the competent juniors can be nurtured."
An official from the Korean Medical Association said, "It is such a pity that the deceased's death is being used for the benefit of a specific group. Under current environments, it is questionable if anyone would want to practice the medical field which deal with the life of a person despitea certain efforts given to increase the number of medical doctors. We need to pay attention to essential medical care instead of simply concluding that increasing the number of doctors will fix everything. "
On the 2
nd
, two days after this was brought up at the National Assembly, the Ministry of Health and Welfare conducted an on-site investigation at SeoulAsan Medical Center.
Sohn, Young-rae, spokesman of the Ministry of Health and Welfare said, "I pay my condolences to the deceased who have worked so hard in the medical field for a long time and the bereaved family. The government is preparing comprehensive measures to expand and strengthen the essential medical field which was not properly provided despite its criticality due to difficult circumstances."
By Min-sik Park