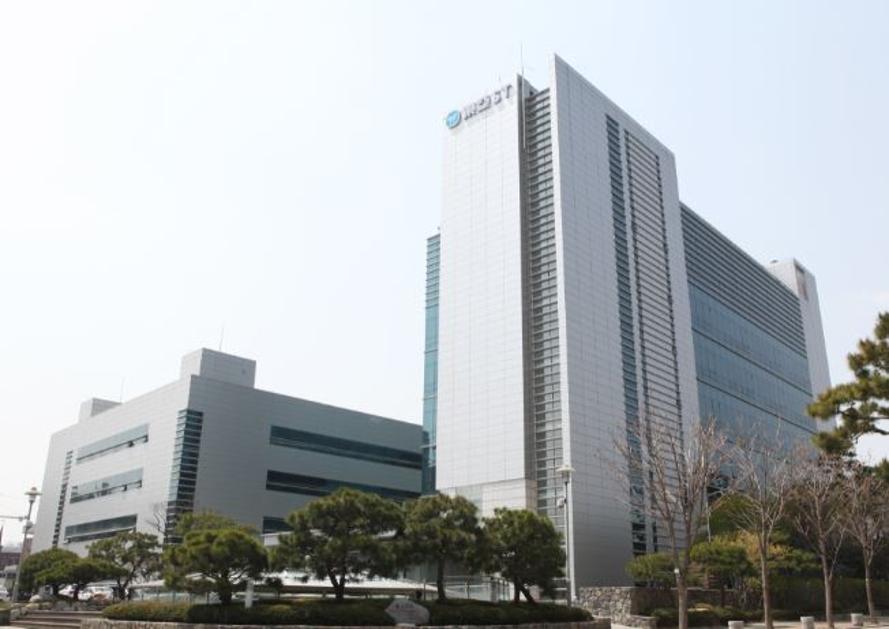 [관련 기사 =
동아ST 블록버스터 가능성 주목…경구용 NASH·식욕억제+운동효과 비만주사 개발 중
]
Kim Mi-Kyung Head of a R&D department says "Obesity drug with oral NASH and appetite suppressant + exercise effect at the same time"
Mi-Kyung Kim, head of the Dong-A ST Research Headquarters' Immune Disease Research Division, said in an interview that the company will commercialize DA-1241, a new drug candidate for an oral NASH treatment, and DA-1726, an obesity treatment injection candidate, by 2030.
In 2011, Dong-A ST developed DA-1241 as a new type 2 diabetes drug, but changed the indication to a NASH treatment after an agreement with NeuroBo Pharmaceuticals, a subsidiary that exported the technology, in consideration of market conditions and efficacy such as saturation of competitive drugs. The U.S. Food and Drug Administration (FDA) approved a phase 2 clinical trial plan (IND) last month, and plans to start phase 2 clinical trials in earnest from the third quarter of this year.
DA-1241 is a low-molecular compound that is taken once a day for oral administration. It is a drug that selectively binds and activates a receptor located on the cell surface called GPR119. It has the mechanism to improve fatty liver by reducing fat absorption in the small intestine and reducing fat sources from the outside, while inhibiting fat biosynthesis in the liver. In addition, it reduces the inflammatory response by reducing the activity of immune cells, and improves fatty liver, inflammatory cell infiltration, and fibrosis of NASH by inhibiting fibrous protein synthesis in the liver.
Mi-Kyung Kim, who led the clinical trial of DA-1241 from the beginning, said "More than a half of the patients with non-alcoholic fatty liver disease are type 2 diabetic patients. DA-1241 not only improves liver fibrosis and fatty liver, but also can control accompanying diseases because it can improve blood sugar by promoting insulin secretion from the pancreas.
"In particular, our candidate substance DA-1241 showed excellent blood sugar-lowering efficacy compared to drugs that had previously failed through non-clinical animal tests, and it was also tested in phase 1 clinical trials in the US. We are looking forward to phase 2 in the second half of the year to confirm that it shows the same level of postprandial blood sugar improvement drug efficacy as Januvia without any side effect issues in terms of dosage," she said.
Meanwhile, while blockbuster obesity drugs are pouring in, Dong-A ST is developing an advanced concept of obesity drugs that can show effects of appetite suppression and exercise.
Kim Head of a R&D said, "Like other GLP1 analogues, it has therapeutic effects on obesity, diabetes, and NASH. In particular, unlike the existing mechanism that induces weight loss simply by suppressing appetite, glucagon receptor activation is added to induce an increase in basal metabolic rate in the peripheral organs, and there is a possibility that weight rebound through yo-yo phenomenon will appear relatively less even when the drug is discontinued." In addition, a weight loss effect of 10% or more can indirectly improve fatty liver, inflammation, and fibrosis, leading to NASH improvement effects, and can also improve blood sugar through increased insulin secretion through GLP1 receptor action.
Thinking that these candidates are sufficiently competitive in the market even though they are latecomers, Dong-A ST plans to focus on research and development with the goal of applying for approval (NDA) in 2030 with its subsidiary NeuroBo. Ms Kim said "We will continue to invest in R&D with a firm orientation to become a global healthcare player through the development of innovative new drugs," and she emphasized "we will build a competitive portfolio to lay the foundation for a new leap."
by Min-ji Seo