Media and Ministry of Health in Consensus for sleep health policy change... Emphasizing collaboration with multiple ministries including education and labor
Enhancing sleep health awareness: National assembly symposium④
Inclusion in Ministry of Welfare's Health Plan 2030, Potential integration into ministry of education's student health checkups, and Employment Ministry's Sleep Health Reporting Program
MedigateNews co-hosts national parliamentary ymposium to improve public awareness on sleep health.

South Korea, known for severe sleep deprivation, records the lowest average sleep duration of 7 hours and 41 minutes, falling far behind the OECD average of 8 hours and 22 minutes. Korean sleep satisfaction scores a mere 2.87 out of 5, displaying a consistent decline annually. This persistent sleep deficit and deteriorating sleep quality have led to a nationwide economic loss estimated at 11.497 trillion won."

The 'National Parliamentary Symposium for Enhancing Public Awareness on Sleep Health' held on August 30th at the National Assembly's Member Conference Room marked the first-ever parliamentary symposium addressing the topic of sleep health. Organized by the Democratic Party's Representative Shin Hyun-young, the symposium was jointly organized by all sleep-related academic societies: the Korean Academy of Sleep Medicine, Korean Society of Sleep Medicine, Korean Sleep Research Society, Korean Society of Sleep and Breathing, Korean Academy of Dental Sleep Medicine, Korean Society of Sleep Research, Korean Sleep Technology Association, and MediGate News.

This event and article received support from the Government Advertising Fund for media promotion.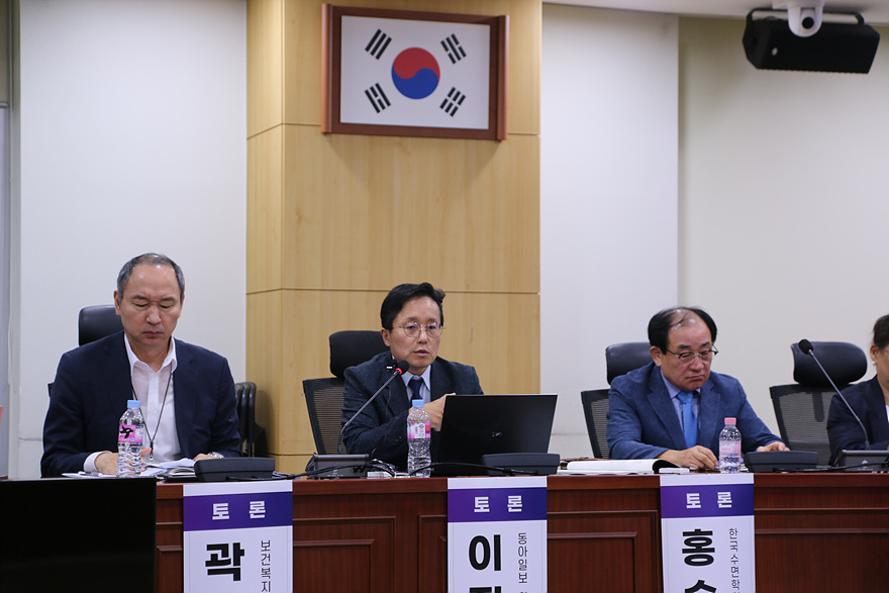 The government and the media expressed their willingness to continuously collaborate with multiple sleep-related societies' claims, aiming to lead proactive changes.
The Dong-A Ilbo
journalist,
Lee Jin-Han
, who is also a medical doctor, stated,
"The fact that various sleep-related societies have come together is a significant step forward. In the future, continuing to unite and establish organizations like the Korea National Sleep Foundation (KNSF) seems to be a good option."
He added,
"While there are individual claims from different societies, it is crucial to focus on conveying the importance of sleep health to the public with a unified voice."
The journalist also pointed out,
"One regrettable aspect is the absence of a nationwide campaign related to sleep. Recently, smartphones, YouTube, social media, and games, all have connections with sleep health. There have been campaigns encouraging people to put their phones aside while sleeping, addressing this issue."
He emphasized,
"It would be great to have a similar campaign where the public can participate. It's disappointing that representatives from the
Ministry of Education
and other authorities responsible for student policies were not present at this event."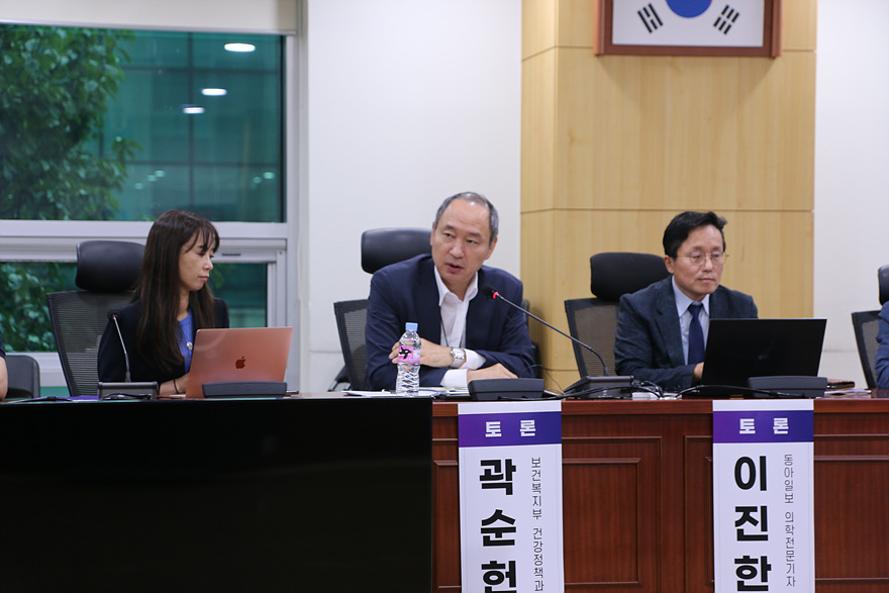 New counseling fees for education on positive airway pressure therapy for sleep apnea and revisions needed for narcolepsy diagnosis
The head of the
Health Policy Division
at the Ministry of Health and Welfare, Kwak Sun-Heon, expressed,
"It's incredibly challenging to bring all the relevant societies together, making this seminar highly meaningful. When I was first invited to attend, I thought sleep health should be handled by the department responsible for mental health. However, after participating and hearing the discussions, it seems that managing it solely under the Department of Psychiatry is not straightforward. In reality, there has been a lack of awareness regarding sleep health at the level of health policy."
Kwak emphasized,
"The most urgent priority among the proposed initiatives is improving public awareness of sleep health. I believe research can be conducted to distribute promotional materials during health education sessions at public health centers and schools."
Furthermore, he stated,
"The
Korea Health Promotion Institute
is exploring new themes related to health, and it is essential to engage in discussions on sleep health issues at the institute level. Coordinating student health check-ups with
the Ministry of Education
and creating sleep health reporting programs with
the Ministry of Employment and Labor
could be feasible."
Kwak highlighted,
"When considering the areas the Ministry of Health and Welfare can address, we plan the National Health Promotion Comprehensive Plan ("
Health Plan 2030
") every ten years. We can align this with future initiatives like sleep examinations for adolescents, enabling preparatory work. Additionally, the Ministry of Employment and Labor can incorporate elements related to long working hours, overwork-related risks, and sleep disorders among workers, allowing for proactive screening."
By Kyung-dae Ha
※ 본 기획물은 정부광고 수수료로 조성된 언론진흥기금의 지원을 받았습니다.